On Monday, March 27, we hosted a #StartupChats discussion on best practices for businesses looking to hire students and new grads and resources and advice for students looking to kick off their careers by working at a startup or small business!
Hosted by Startup Canada's Marketing Officer, Nadia Ladak, we were joined by Aaron Brown, Partnerships Lead, Venture for Canada; Nisreen Rawdah, Senior Manager, Program Engagement, Magnet; and Pat Chaisang, Co-Founder and CEO of Isempower.
Our panel of experts offered incredible tips and resources for how to hire students and new grads and how to get hired! Some key insights included:
Nisreen: Knowing about a program is one thing – but knowing how to use a program to your advantage is another! Magnet offers students and employers pathways to get the most out of their work placement experience and vice versa. They provide a $7,500 wage subsidy to businesses to hire students through their Student Work Placement Program. You can use this to your advantage when pitching your dream workplace on an internship opportunity!

Pat: A lot of international students are not eligible for government student wage subsidy programs – platforms like Isempower help connect international students with work opportunities. 

Aaron: Finding a job in the lead-up to graduation can be really nerve-wracking for students. Programs like

Venture for Canada's Fellowship program

help prepare new grads for the workforce and alleviate some of that worry. It's also the perfect opportunity to explore entrepreneurship and work for a startup.

Nisreen: It's important for businesses to remember that youth have so much to offer to your company! Yes, businesses can pass their knowledge onto student employees, but also, youth can pass knowledge upwards. It goes both ways!

Pat: It's important for companies to remember that many students come from diverse backgrounds and have never worked in a Canadian office before. Investing in the onboarding process and creating a 30-60-90 plan for a new hire can help measure and define what a success plan would look like for a student. 
Resources for Students and Grads:
Resources for Businesses:
Watch the recording
Missed the chat? Click here to watch the recording!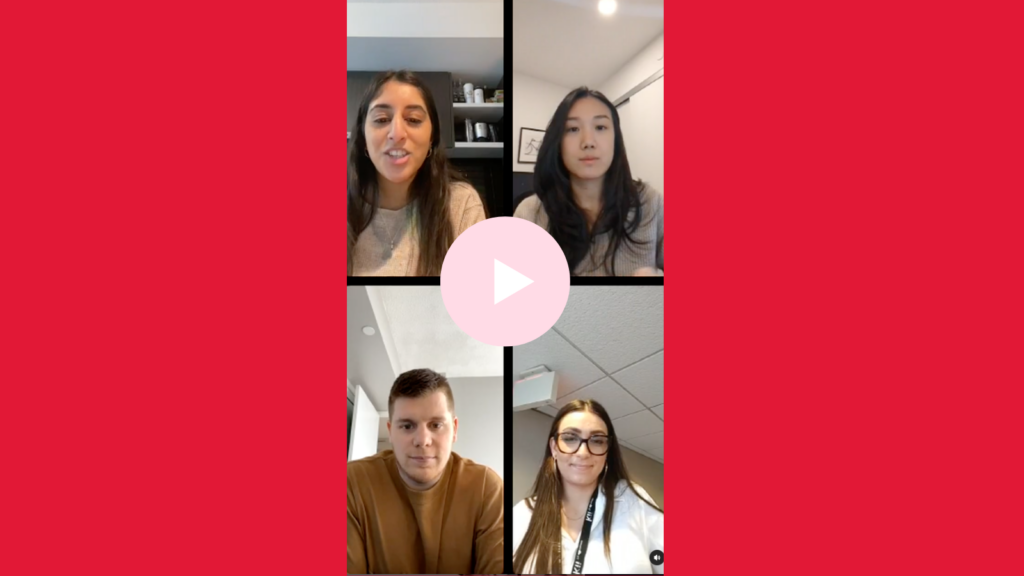 Don't Miss Out!
Register for upcoming #StartupChats by clicking here.