Episode Overview
Striving for a workplace that celebrates diversity and inclusion is crucial for trans individuals to feel safe and respected. Kai Scott, President and Gender Strategist at TransFocus Consulting, is transforming the discussion about gender inclusion in the workplace.   
Mr. Scott is a social scientist who has devoted his 15-year career to solving complex social issues, especially related to vulnerable and resilient populations. He uses a blend of discovery and decision methods to bring greater understanding and solutions to issues of gender diversity for people and systems. Kai is the President and Gender Strategist at TransFocus Consulting, a venture that brings systems-thinking to gender inclusion, helping organizations transform from the inside out.
"Sometimes the general public sees the LGBTQ2+ community as all the same thing, but gender is about one's felt experience in terms of one's identity. These gender assumptions are what we are unpacking and reassembling. Less thinking, more doing."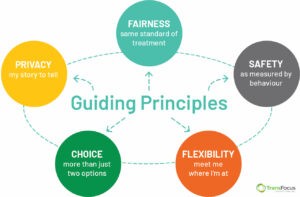 In this week's episode of the #StartupCanadaPodcast, sponsored by Mastercard, Kai discusses gender inclusion, identity, and the guiding principles to advocate for trans individuals.
Podcast: Play in new window | Download
Related Episodes
Curated Episodes Just For You