Over the past month, the Startup Canada team has been travelling across Canada for Startup Canada Tour, bringing the entrepreneurship ecosystem together to connect them with ecosytem support organizations and tools and resources to grow their businesses! 
We started Tour in Whitehorse before heading to Halifax and ended our first leg of Tour in Vancouver. In the fall, we'll head to Calgary before our final stop in Brampton in October!
From top-tier keynote speakers to our pop-up pitch competition to our Ecosystem Support Zone, Startup Canada Tour was jam-packed with insights and resources to grow your business.
Check out our top 5 moments from Tour:
1) Insightful Keynote Speakers & Panelists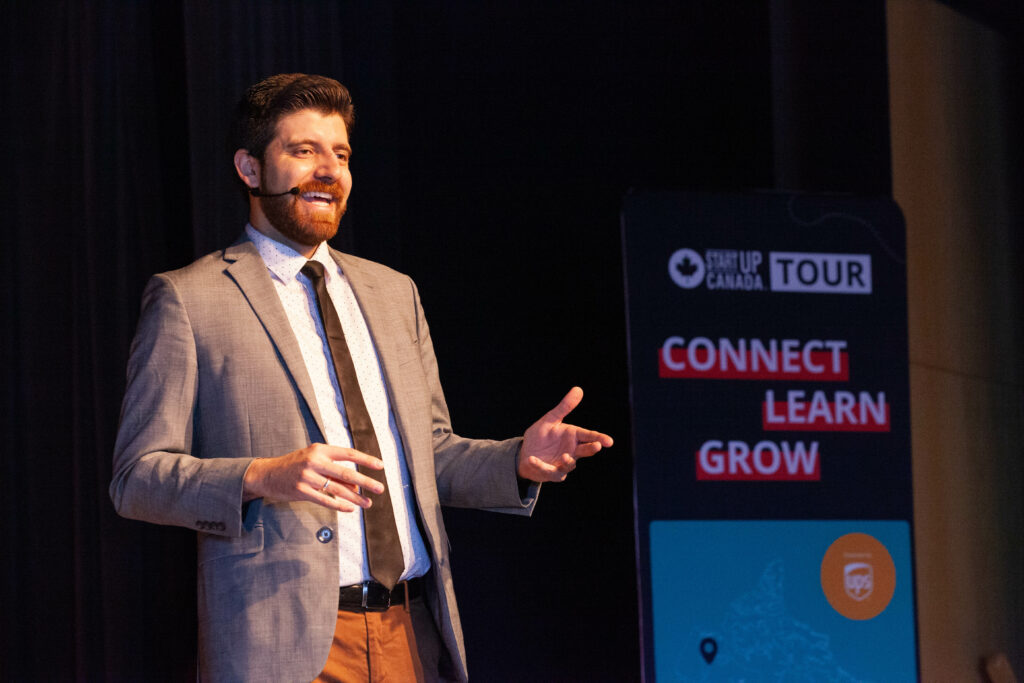 Across all of our Tour stops, we've been joined by incredible keynote speakers and panellists. These later-stage founders walked us through their entrepreneurship journey, lessons learned and advice for founders just starting out. From Bob Baxter of Yukon Brewing to Tareq Hadhad of Peace by Chocolate,Tara Bosch of Smart Sweets, and Ian MacKinnon of Later, these founders were full of entertaining stories and words of wisdom!
2) Pop-up Pitch Competition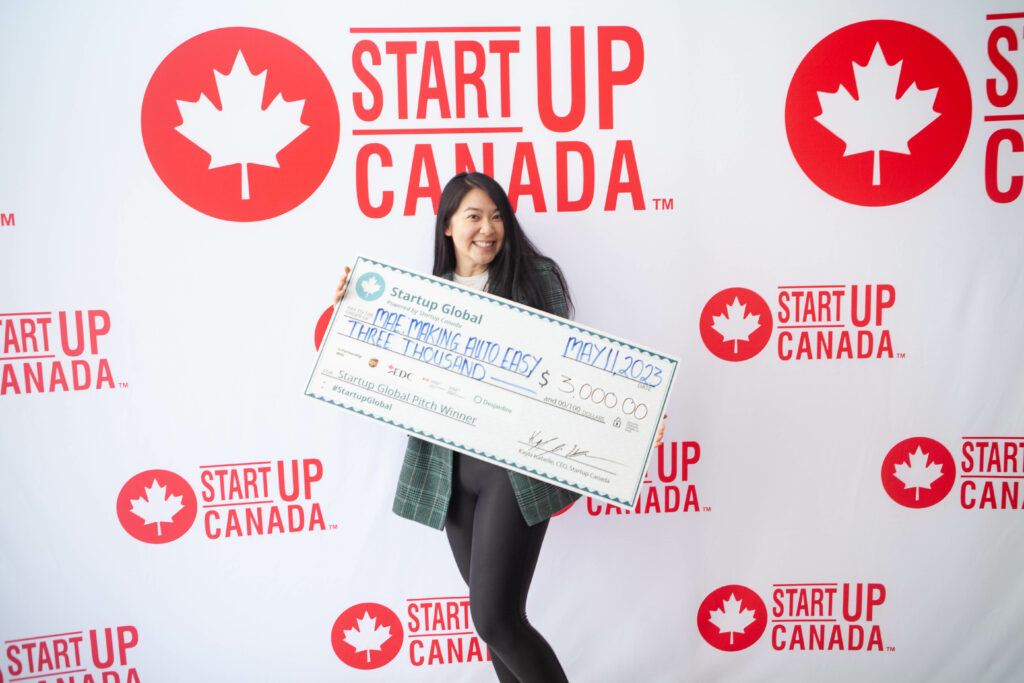 Over the course of the first three Tour stops, we had 121 entrepreneurs come out to pitch their businesses in hopes of taking home one of our $3,000 cash prizes. The entrepreneurs first participated in closed-door pitches with a panel of export-readiness judges. The judges selected the top three finalists to pitch on stage in front of all of our attendees. From there, a judging panel selected the winner of each Tour stop, who will advance to our top 10 grand finale, where the finalists will have the chance to compete for larger cash prizes and support to take their business global! The Startup Global Pitch Competition Grand Finale will take place at our last Tour stop in Brampton. Congratulations to the pop-up pitch winners from our first three tour stops:
3) Ecosystem Support Zone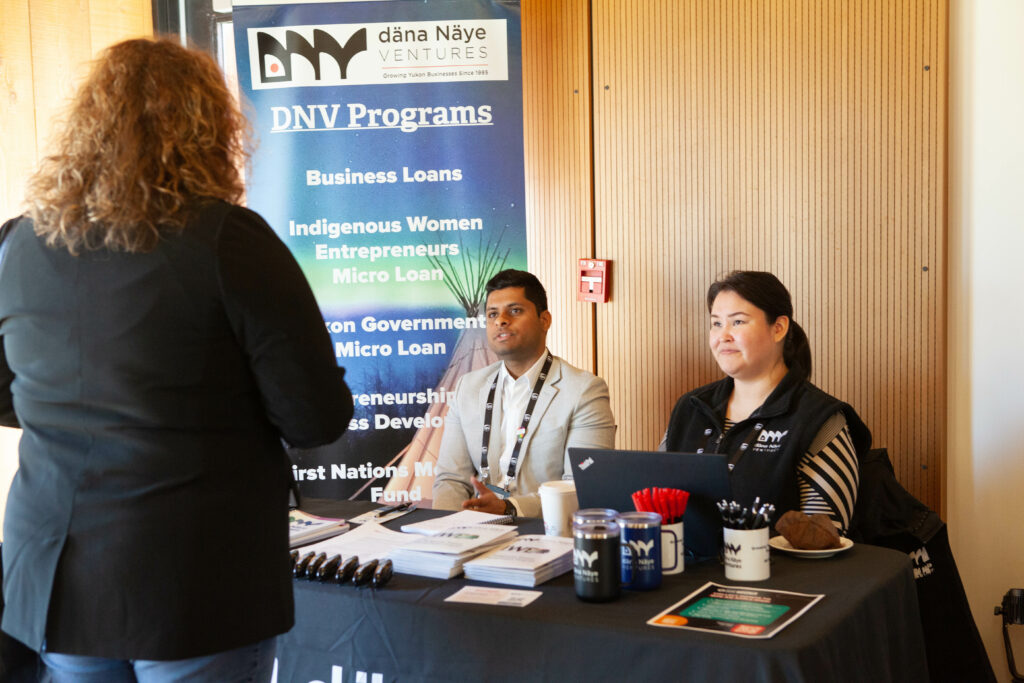 Simultaneously while we had panels and keynote speakers on the main stage, we had over 25 partners available to meet entrepreneurs in the Ecosystem Support Zone. These were local community partners that offer funding, marketing, and advisory support. From accelerators to support organizations to diversity-focused organizations for specific groups of entrepreneurs, every entrepreneur walked away with new resources and supports to grow their businesses.
We were also grateful to feature some of our support partners who helped to make Startup Canada Tour possible! Check out these partners and some of their special offers for entrepreneurs:
Presenting Partners | UPS: It's been so great to have the UPS team on the road with us – providing morning coffees and helpful inisights on how to get your business ready for shipping! Startup Canada community members can also get exclusive offers through the UPS Small Business Program – including 50% off small package shipping, 30% off brokerage entry preparation fees, and more. Click

here

to access these perks!

Program Partner | BDC: As the go-to bank for Canadian entrepreneurs, our partners at BDC offer a wide array of tools and resources for small business owners! Check out

BDC's Entrepreneur's Toolkit

for access to free business tools to help you successfully manage, grow and promote your venture!

Official Airline Partner | Air Canada: Our partners at Air Canada have been helping to get our team from coast to coast to coast! In addition to providing insights and resources in our Ecosystem Support Zone – Air Canada is helping our community members save on travel with the Air Canada for business program! Startup Canada community members can

sign up here

to earn rewards and enjoy exclusive member offers every time they book with Air Canada and select partner airlines. 
4) Ask the Expert Lounge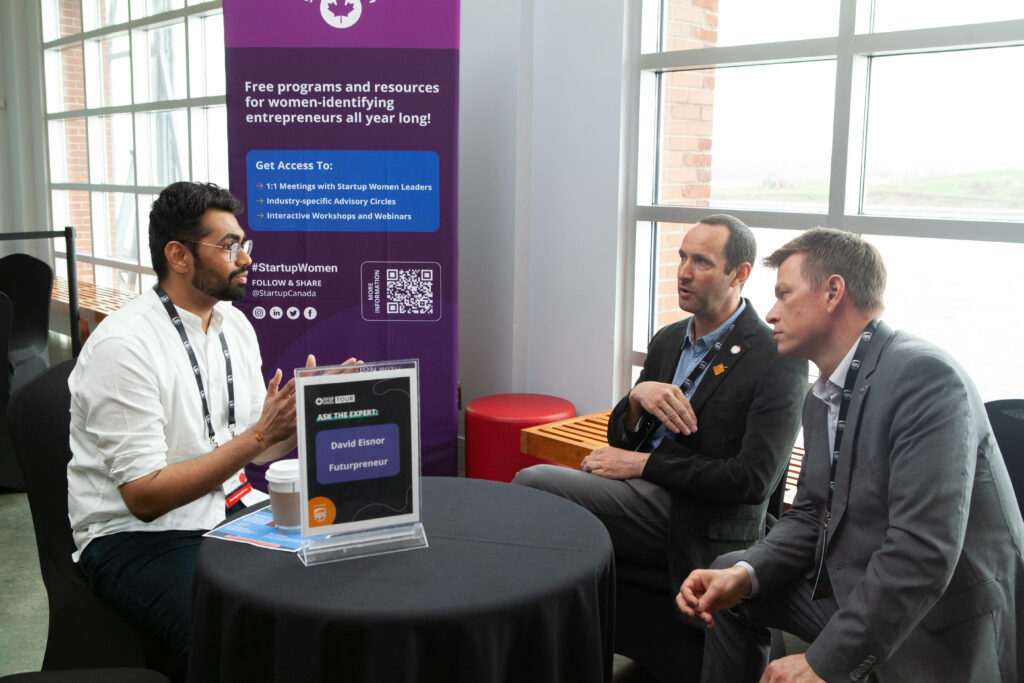 In addition to our mainstage and Ecosystem Support Zone, entrepreneurs had the opportunity to connect one-on-one or in small group settings with local experts in funding, marketing, supply chain, and human resources! The Ask the Expert Lounge ensured entrepreneurs could get all of their burning questions answered while also connecting with new mentors and advisors who could provide their advice on key challenges small business owners are facing.
5) Networking Hours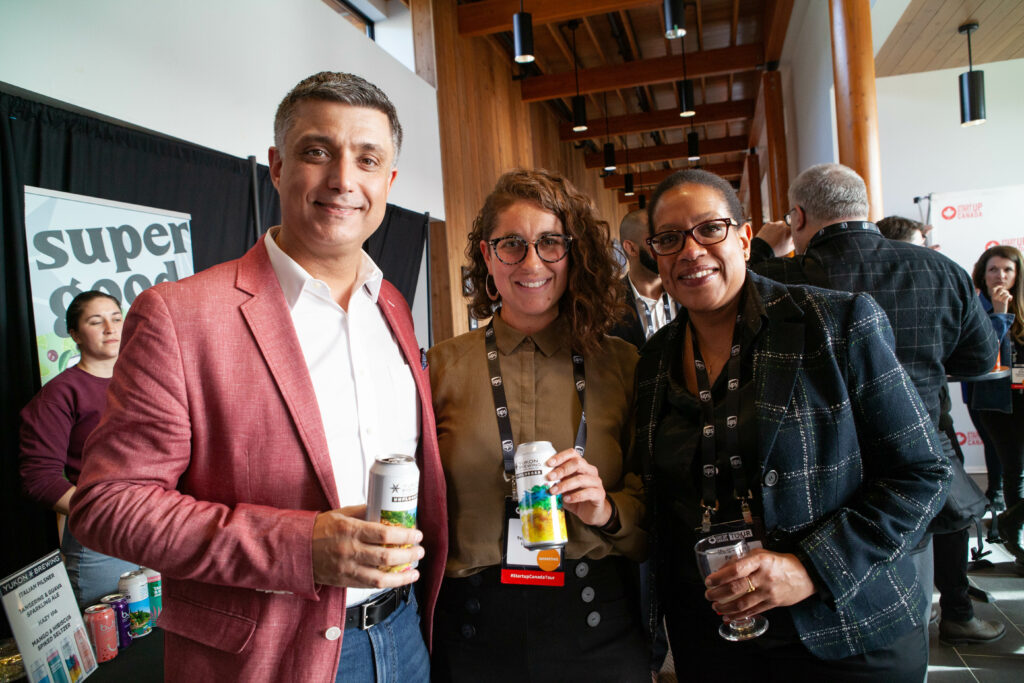 At the end of each Tour stop, we hosted a networking hour for attendees to connect and grow their networks! After being in an online environment for the last three years, this networking hour was an incredible opportunity to reunite the ecosystem while also providing a space to make new connections! As an entrepreneur, it is so important to have access to strong mentors and other founders that you can turn to when you're facing challenges or need support. 
Interested in attending a local Startup Canada Tour event? We still have two more stops of Tour this year – taking place on Thursday, September 28 in Calgary at the BMO Centre at Stampede Park and in Brampton on Thursday, October 26 at the Rose Brampton!
Early bird pricing is available for Calgary and Brampton until July 28! Register today at startupcanadatour.ca.