October has officially started and that also means Small Business Week 2021 is coming! This year, we've got a jam-packed week of events from our Startup Gov and Startup Global programs. Some highlights include the Grand Finale of our Startup Global Pitch Competition, a fireside chat with Isabelle Hudon (President and CEO, BDC), and a range of Startup Gov panels on topics such as community, women, and innovation.
Small Business Week 2021 Events
October 19 | Stronger, Together: Connecting with Communities & Local Ecosystems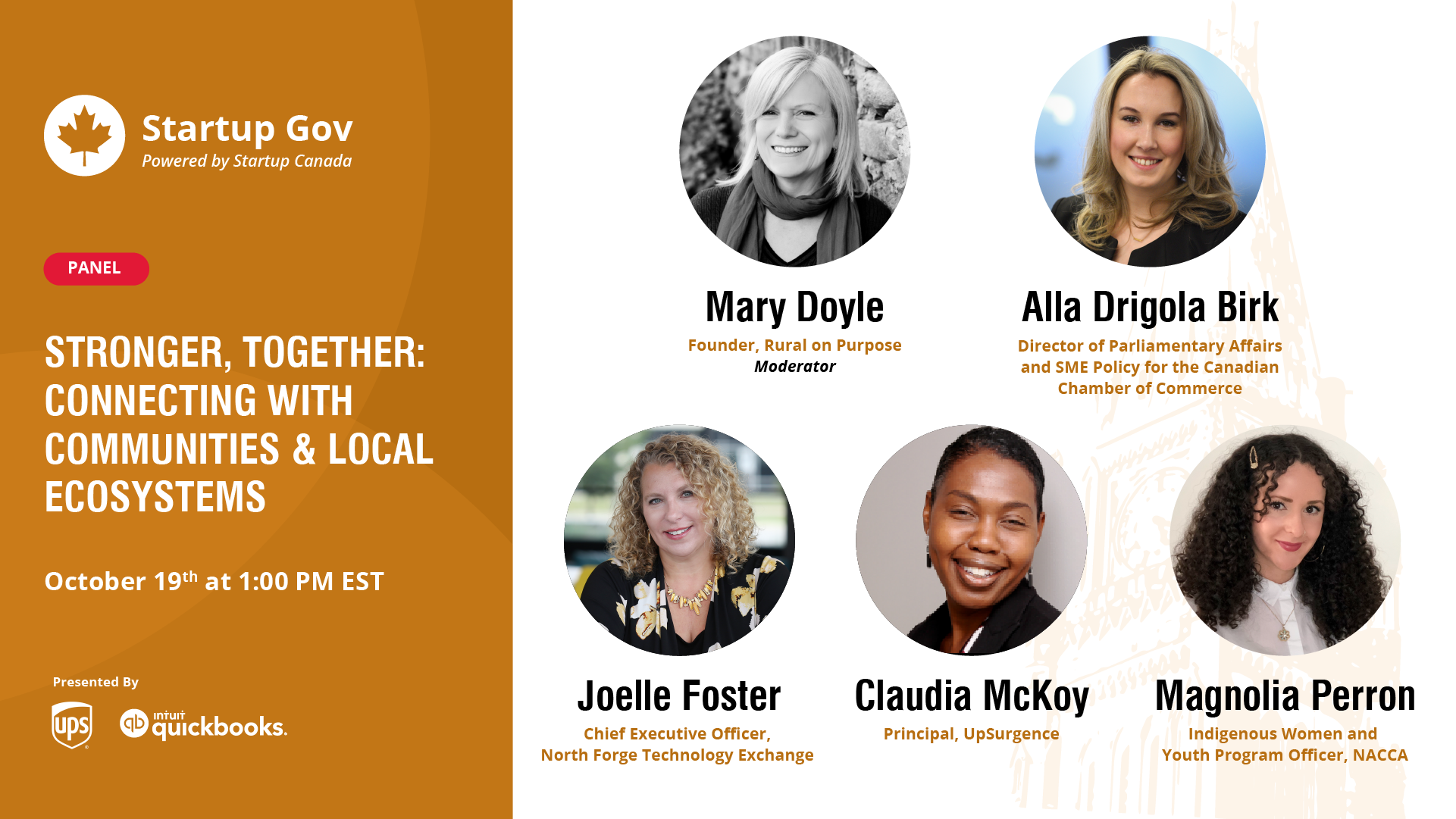 Local communities play a vital role in supporting and connecting entrepreneurs together. In partnership with Rural on Purpose, join our panellists for an insightful discussion on how we can be stronger, together in our post-pandemic world. Register today!
October 20 | Through a Women's Lens: Hurdles in Entrepreneurship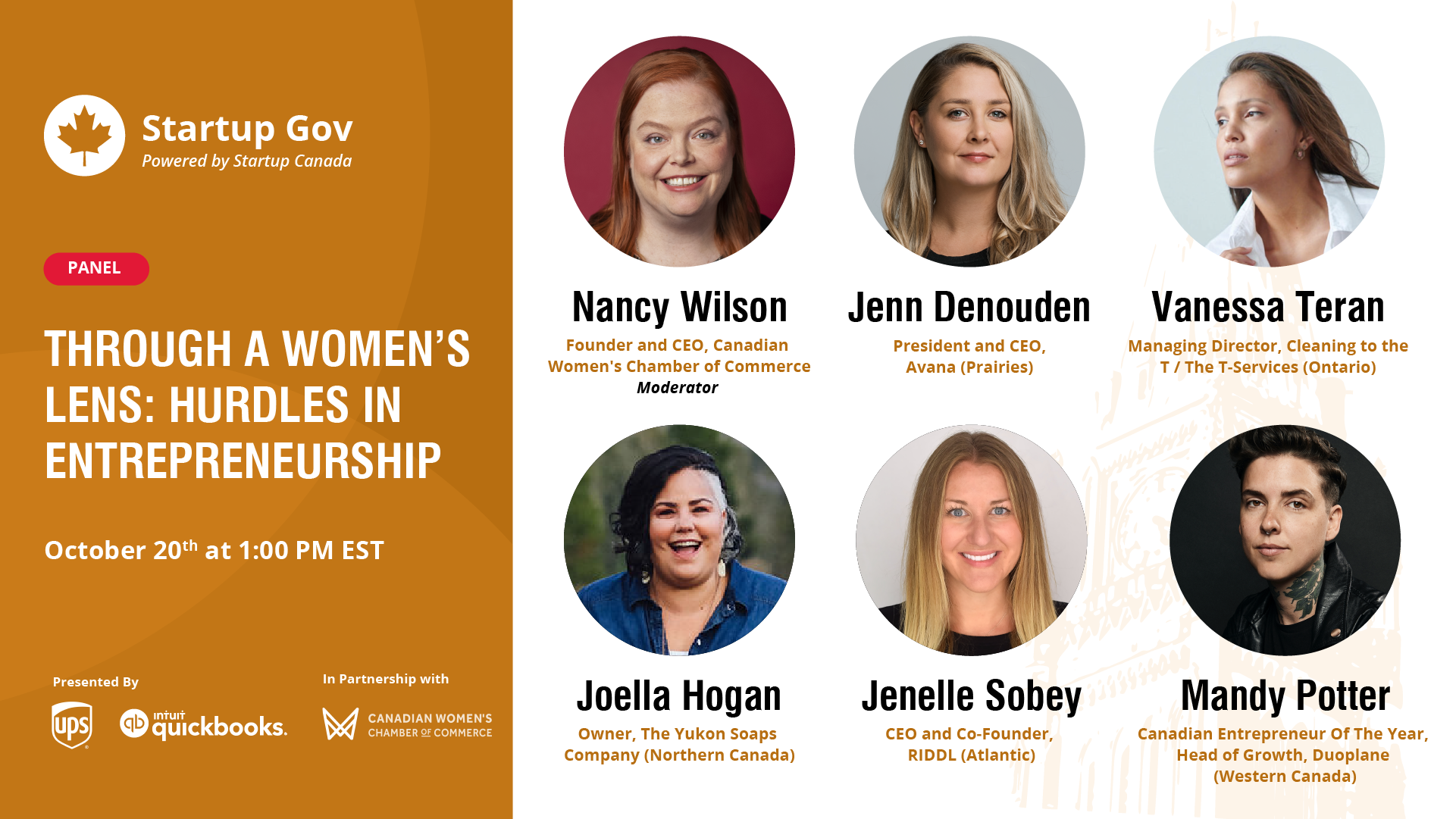 Take part in amplifying the different voices of women entrepreneurs. We're taking a deep dive into current issues exacerbated by the pandemic, and how we can move toward a more inclusive and equitable system. Register today!
October 20-21 | A Global Snapshot: The Mastercard Index of Women Entrepreneurs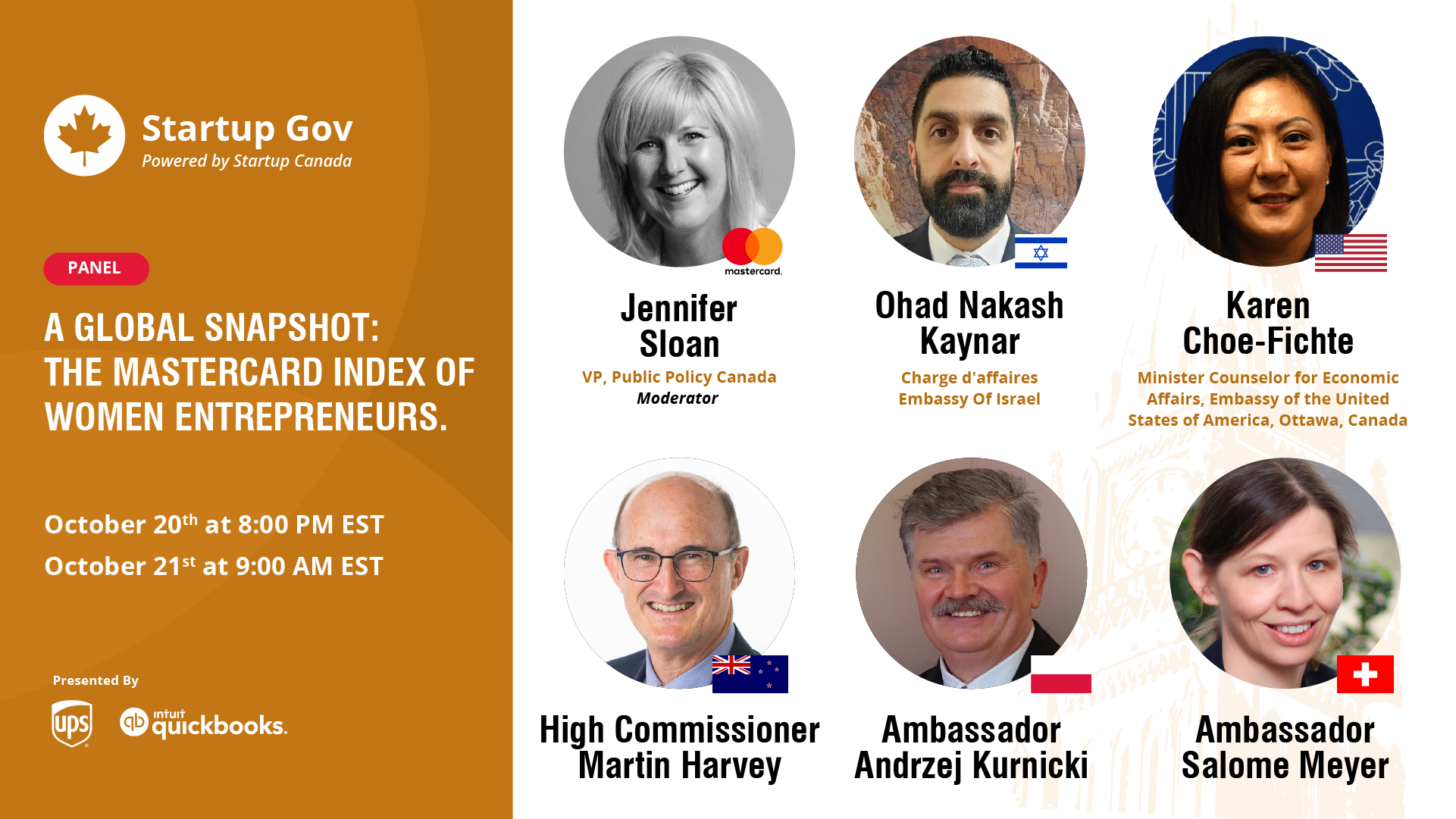 Women entrepreneurs around the world are demonstrating resilience to recovery. Join our speakers from the top 5 countries in Mastercard's latest index for a snapshot of how women entrepreneurs around the world are facing the pandemic. Register today!
October 21 | Startup Global Grand Finale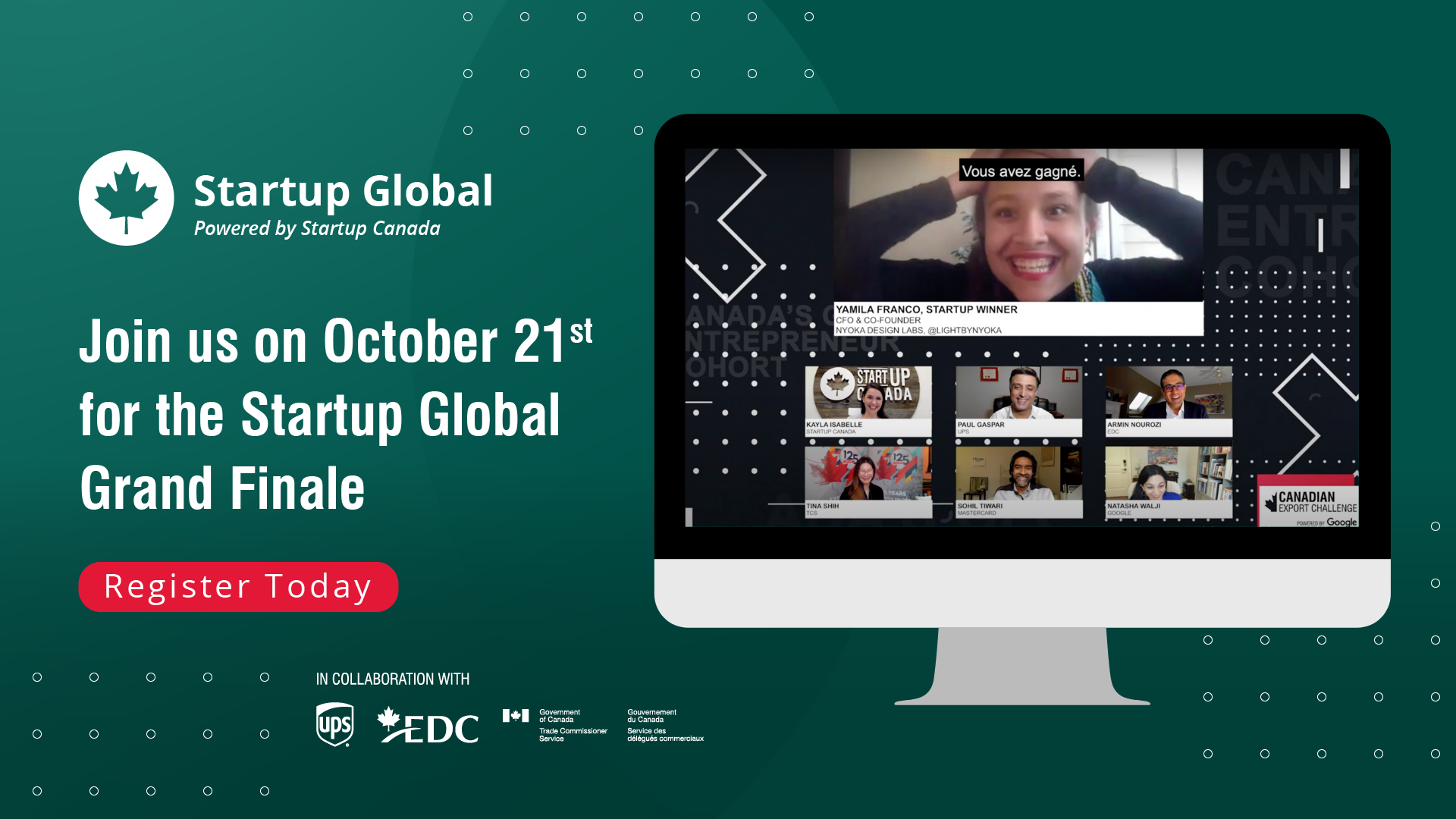 It's finally here, the climactic end to our Startup Global Pitch Competition. Come join us for the Grand Finale to celebrate some of Canada's top entrepreneurial talent and see who will take home prizes up to $25,000, register today!
October 22 | ON Route to Disruption: Ontario's Role in the National Innovation Ecosystem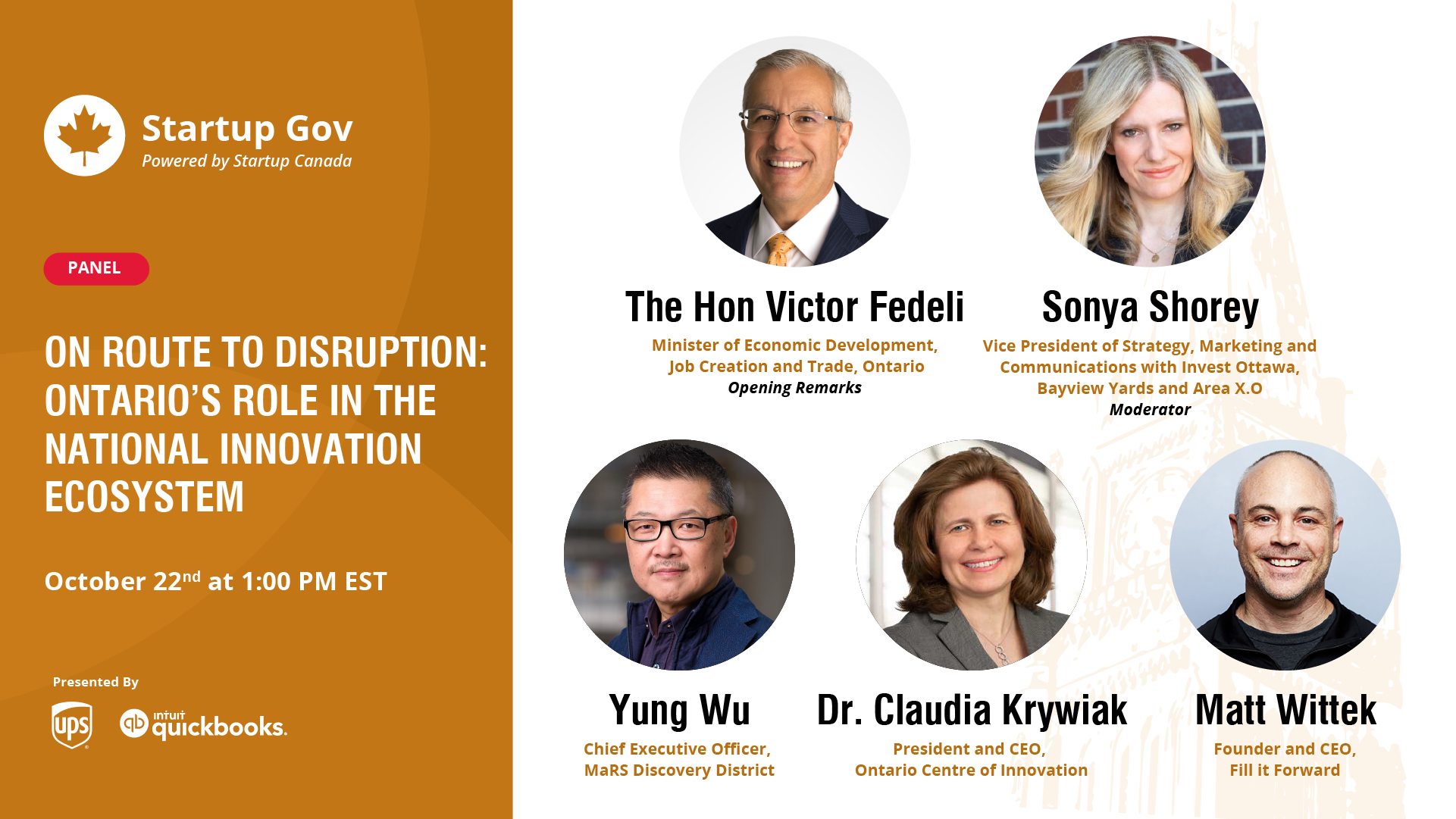 Get in because we're ON route to disruption! Join our panellists to discuss the growing level of innovation in Ontario and its important role and contribution to Canada's innovation ecosystem. Register today!
We've got a lot of events lined up for Small Business Week 2021, be sure to follow us on social media or follow our hashtags #StartupGov and #StartupGlobal to be kept up to speed on the latest updates. We'd also like to thank all of our program partners for making this year's programs possible and freely accessible to all entrepreneurs from coast to coast to coast.