Startup Canada's annual flagship programs are back and here to provide Canadian entrepreneurs with the tools, community, and support they need to build their businesses. This year, we're offering free year-long programming and resources through our Startup Women, Startup Global, and Startup Gov programs and the Business Owner's Toolbox. Through each program, early stage entrepreneurs will have access to 1:1 mentorship, networking, workshops with leading industry experts, tools, resources, and more!
"2023 marks Startup Canada's tenth anniversary! We've spent the last decade connecting with entrepreneurs across the country on their challenges and the support they need to build a successful business in Canada. The needs of these entrepreneurs inform our program offerings and help us continue to support over 130,000 entrepreneurs annually," said Kayla Isabelle, CEO of Startup Canada. "The last few years have brought a tough economic climate for Canadian entrepreneurs. With these programs, we're on our mission to support founders every step of the way and make Canada the best place to start a business."  
A Look at Our 2023 Programs
Each of our programs has unique offerings to help Canadian entrepreneurs face their most significant challenges and grow their businesses. Check out what you can expect from each of our programs this year!
Startup Women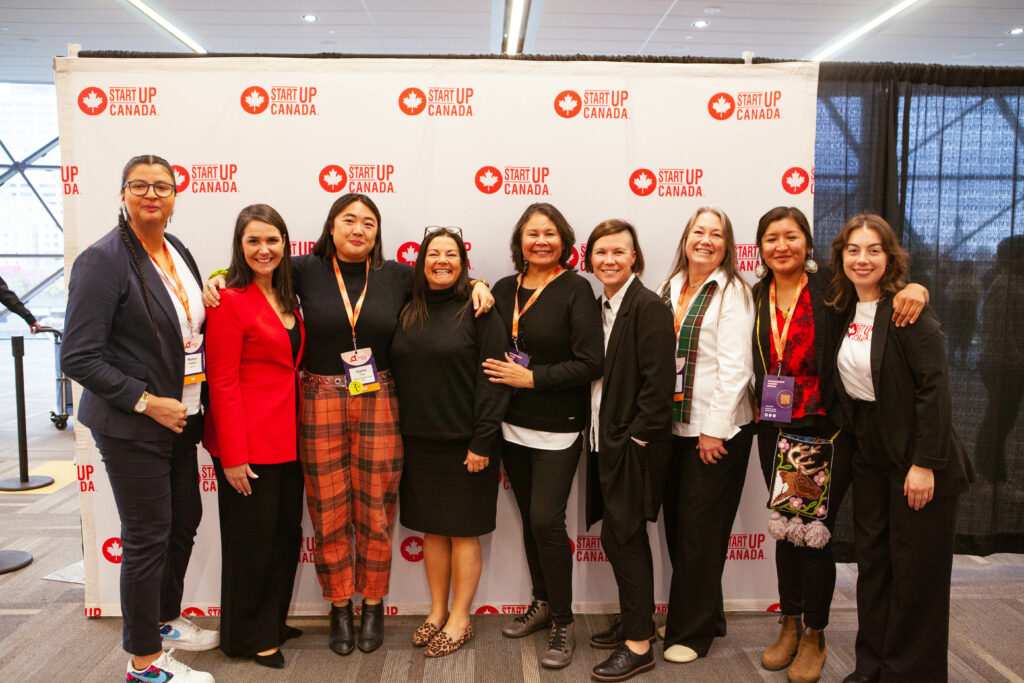 Dedicated to showing up for women all year round, Startup Women is an annual program offering support to early stage women-identifying entrepreneurs across Canada! Entrepreneurs engaging in the program can expect:
1:1 meetings with Startup Women leaders

Industry-specific networking opportunities and resources

Interactive workshops and webinars covering topics from funding to HR, branding, and more!
"UPS is proud to commit our resources and industry know-how to empower women through programs like the UPS Women Exporters Program and Startup Women," stated Paul Gaspar, Small Business Director for UPS.  "We're also looking forward to the Startup Global program and events across Canada to help connect our great entrepreneurs and their products to the world."
The Startup Women Advocacy Network (SWAN) is also back for a second year! SWAN will bring together a curated group of 13 early stage, woman-identifying entrepreneurs from each province and territory who advocate for women's entrepreneurship across Canada. The 2023 SWAN cohort will be announced in March, showcasing a cohort of entrepreneurs ready to help advocate for women-identifying entrepreneurs from coast to coast to coast!
Learn more about Startup Women.
Startup Global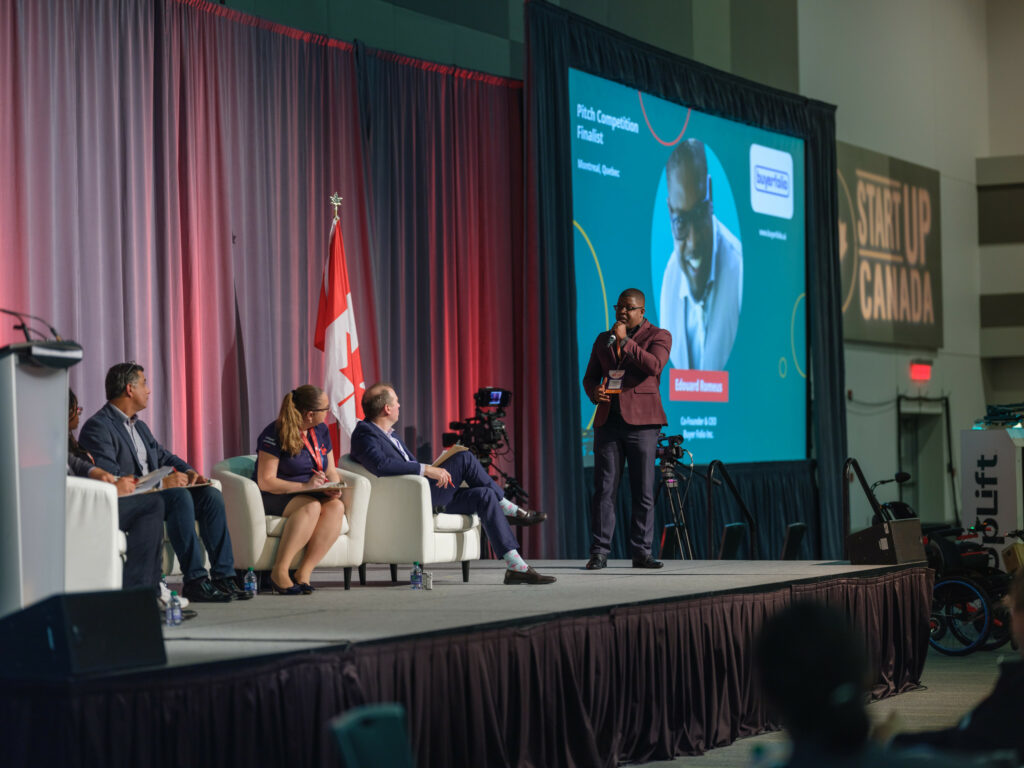 Are you an entrepreneur ready to expand your business to new international markets?
Startup Global connects a pan-Canadian cohort of entrepreneurs wanting to build global businesses with a network of international ecosystem partners dedicated to their success. The program recognizes the importance that exporting plays on the Canadian economy, celebrates those making waves in the global marketplace, and empowers early stage founders to take their businesses to the international stage. Entrepreneurs who register for Startup Global will:
Have access to export readiness resources in the Startup Global portal

Be able to register for our Startup Global Pitch Competition with cash prizes 

Access webinars, 1:1 expert support, and more!
"Throughout EDC's longstanding collaboration with Startup Canada and our partners across the trade ecosystem, we have been delighted to see the ongoing benefits their work has on Canadian entrepreneurs," said Armin Nourozi, Regional Vice-President, Partnerships at EDC. "We know firsthand that knowledge, expertise and global connections are key enablers to helping Canadian businesses take their first steps towards going global, and this year's Startup Global program will help us reach more entrepreneurs and get them export ready."
Is your business export ready? Register today Startup Global.
Startup Gov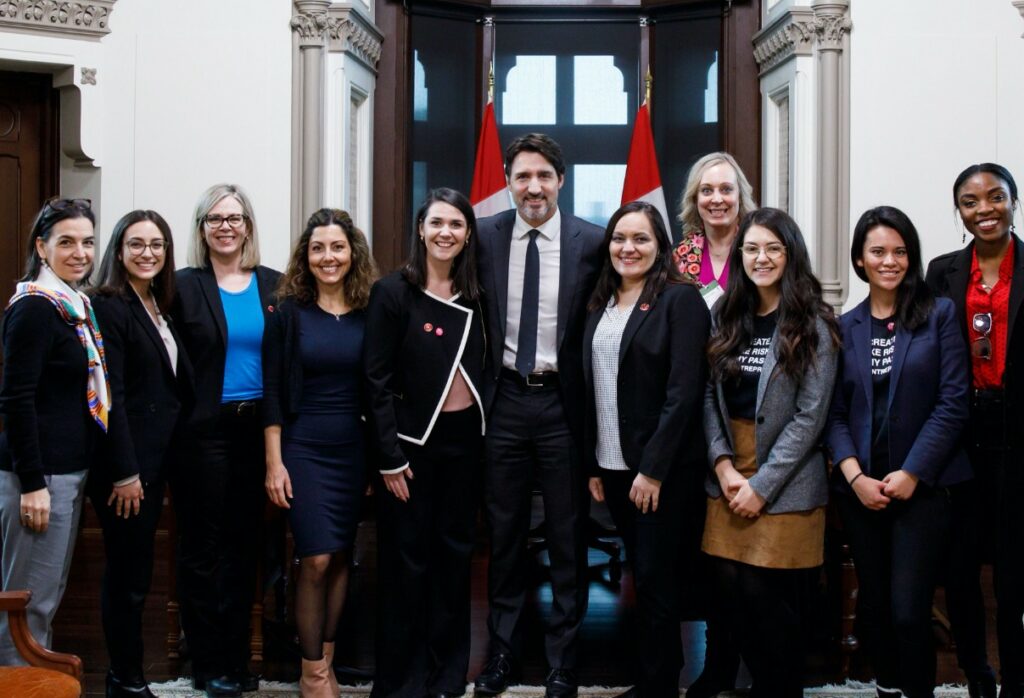 Startup Gov gives every entrepreneur a voice to government to create the conditions necessary for entrepreneurial success in Canada! This year, Startup Gov will provide unique opportunities for entrepreneurs and the private and public sectors to come together and co-create solutions and pathways for entrepreneurial success all year long. Throughout the year, entrepreneurs involved in Startup Gov will have access to:
A government relations toolkit curated for entrepreneurs

Insights from advocacy roundtable discussions with government representatives

Webinars connecting entrepreneurs with bureaucrats and select private sector partners
Check out our Startup Gov resources and upcoming events.
Business Owner's Toolbox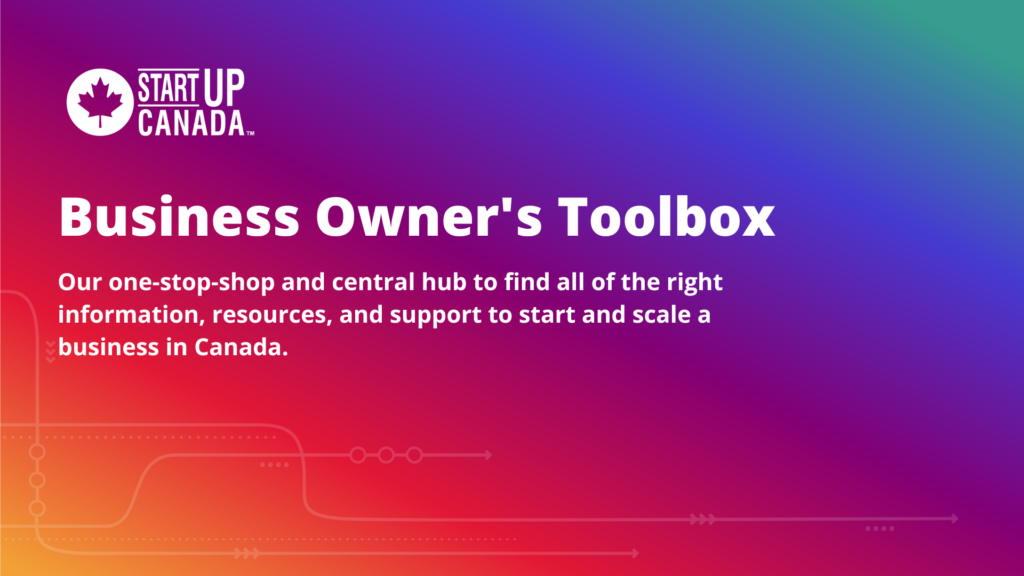 Do you have the tools you need to build your business?
The Business Owner's Toolbox is an online hub that provides early stage entrepreneurs with the foundational knowledge, access points, and resources you need to start and scale your business! By signing up, you'll have access to free, easy-to-understand modules covering topics from pre-launch to insurance, marketing, and more!
Get started for free and see what's inside the Business Owner's Toolbox.
More to come!
Ready to get access to free resources and tools to help grow your business? Get started today by signing up for one of our exciting programs. Plus! Be the first to know about our upcoming cross-country Startup Canada Tour, #StartupChats, and more by signing up for Startup Canada's mailing list.