Celebrate the holiday cheer this year by giving presents to your loved ones while also supporting small businesses in Canada! For the next 12 days, we'll be spotlighting one Canadian small business that provides a unique or thoughtful gift. Come back everyday to see who we feature next in our 12 Days of Canadian Small Businesses! All prices listed below are in CAD unless stated otherwise.
One Zero-Waste Laundry Bundle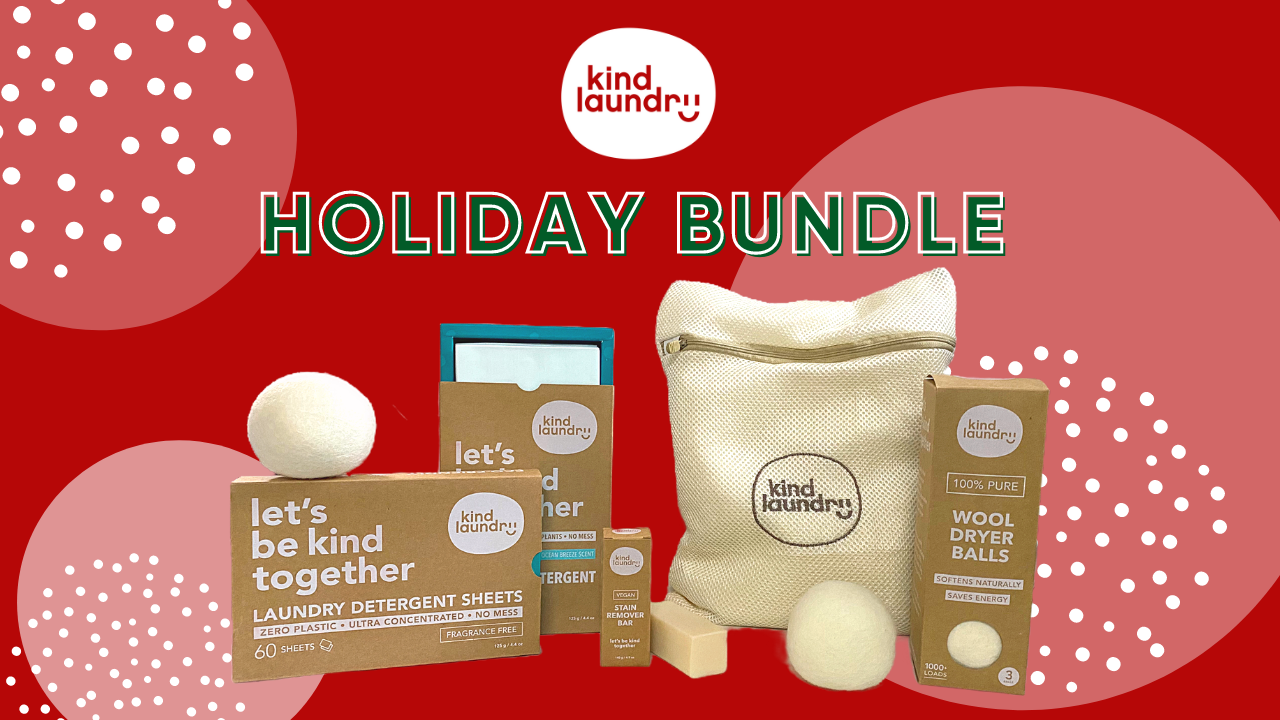 Give the gift of a plastic-free laundry routine and help your friends and family wash toxin-free! Kind Laundry's Holiday Bundle is the perfect starter pack for people who wanted to start their eco-friendly journey, and as an extra bonus, all of their best sellers will be up to 10% off throughout December.
Kind Laundry's detergent sheets are made from only 5 plant-derived ingredients. All their packaging is made from Kraft Paper boxes which are also 100% recyclable. This year, Kind Laundry was also our 2021 Startup Global Pitch Competition Scale-up Winner as well as the winner of the 2021 Best Eco-Friendly Laundry Detergent Award from Better Homes & Gardens. Co-founded by Angie Tran and Bernard Law, together they want to eliminate 1 billion plastic detergent jugs and create more sustainability choices to have a positive impact on our planet.
Support small businesses: Kind Laundry Holiday Bundle ($85 plus free shipping)
Two Nutrient Enriching Fish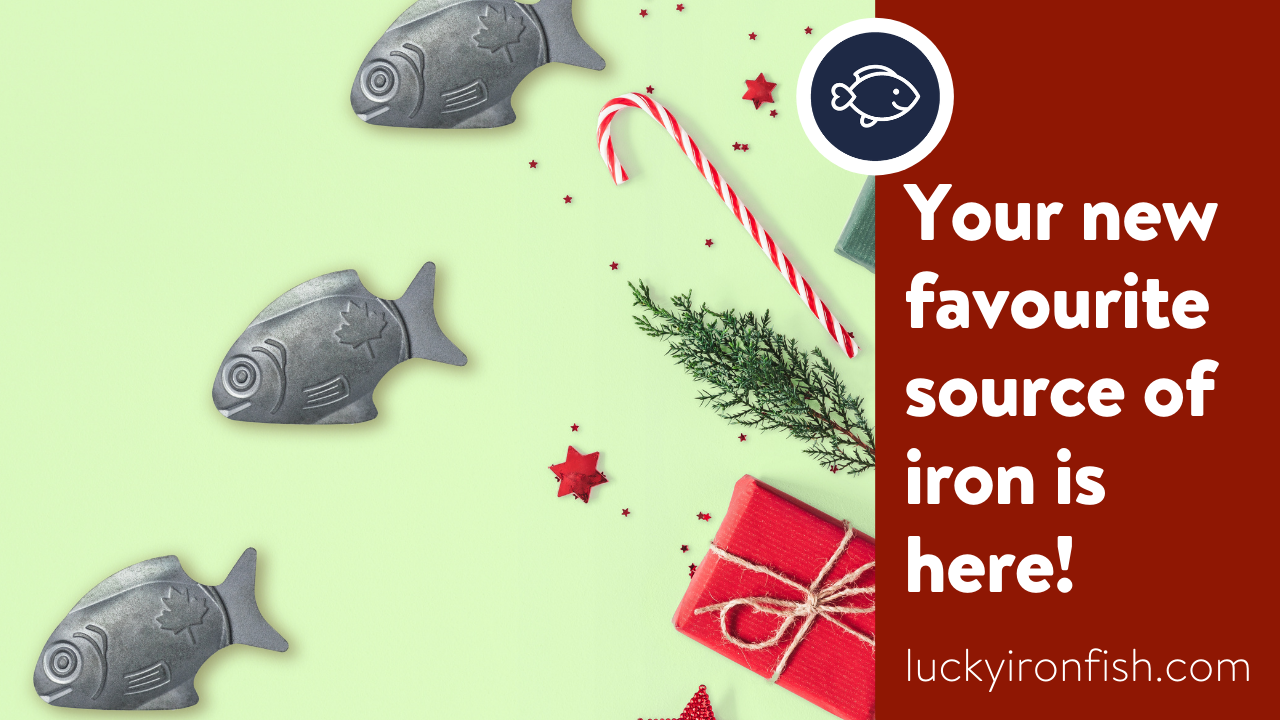 Did you know that iron deficiency is the world's largest nutritional challenge that affects more than 2 billion people? Well, Lucky Iron Fish is on a mission to make it a thing of the past. The Lucky Iron Fish® is a simple, reusable and effective cooking tool that adds extra iron to your daily foods or drinks. It is an affordable solution, especially for those with iron deficiency anemia. A portion of each sale is used to help undernourished communities locally and internationally.
Founded by Gavin Armstrong, this idea was born out of his doctorate research. Why a fish? This journey started in Cambodia where the symbol of a fish represents good luck. Join Lucky Iron Fish in their mission to help people all over the world consume iron more easily.
Support small businesses: Lucky Iron Fish® ($50)
Three Comforting and Homey Sauces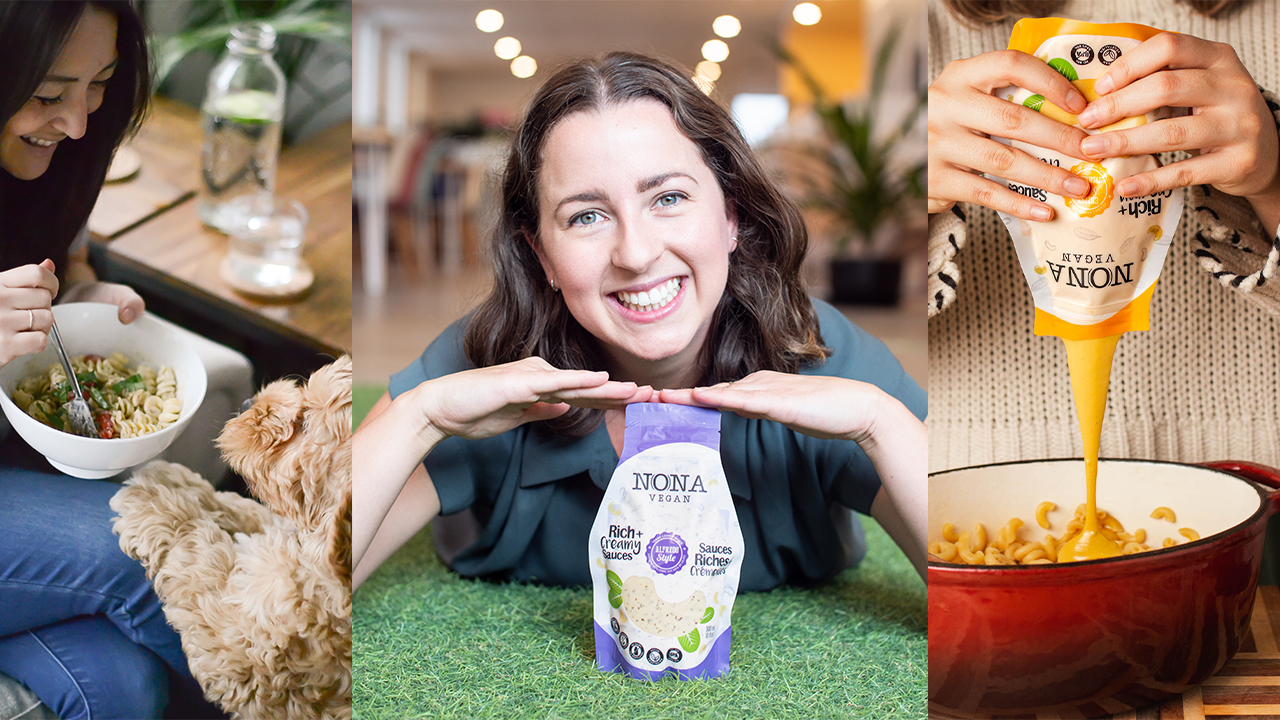 No dairy, no gluten, NO-NA! NONA Vegan's rich and creamy sauces are full of love.. and also cashews. It's a kitchen collision between a kooky, Italian mama and a modern, vegan diet; an old family recipe with a taste for today. Offering three varieties: Alfredo, Carbonara, and Cheesy-style (with more to come!) These sauces aren't bounded by traditional pasta dishes, find out how these sauces can be creatively used in a burger, veggies, salad, dip, pizza, and even waffles!
NONA Vegan's founder and 'Sauce Boss', Kailey Gilchrist, grew up cooking, singing and dancing in the kitchen with her Italian-hippie mama. Together, with a shared love of nourishing people with good food, they turned Italian favourites into vegan recipes. At age 22, Kailey's mom suddenly passed away, and she turned to cooking as a way to feel connected. NONA Vegan is an ode to her mama, who always wanted to become a vegan Nonna (grandmother).
Support small businesses: Nona Vegan Sauces ($7.99 – 8.99 per sauce pack)
Four Function and Fashion Heels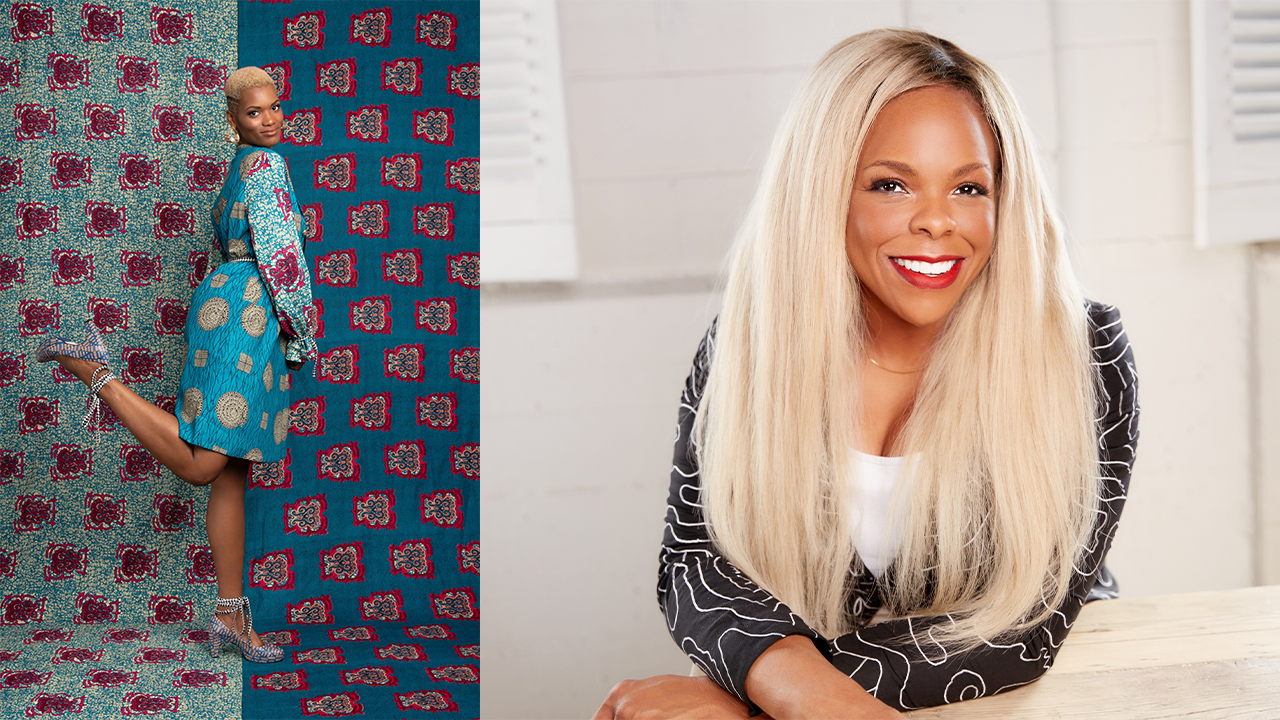 You might end up buying more than four heels with this special 40% holiday promotion discount! Dr. Liza is a Toronto-based celebrity fascia and body expert who created dr LIZA Shoes for all women to be able to wear heels all day long with comfort and style. In fact, dr LIZA Shoes have been clinically tested for up to 12 hours to be exact!
For this holiday season from December 9 to 19, you can save 40% off on drlizashoes.com and give the gift of doctor-recommended fashionable shoes this holiday season!
Support small businesses: dr LIZA Shoes ($20-$250 with 40% off site-wide and free shipping in Canada for orders over $250 and US for orders over $500)
Five Flowy Fashion Scarves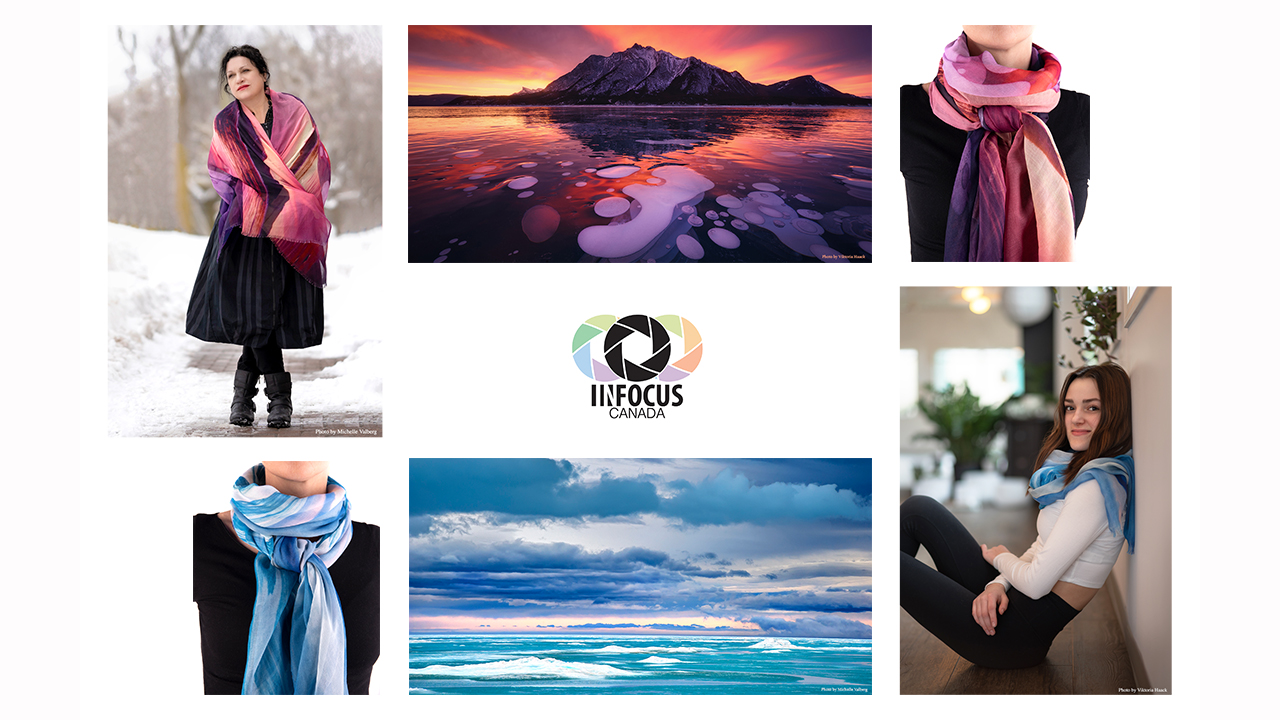 Bundle up in style during the frosty weather with a sustainably-made and soft scarf! We're pleased to share an exclusive holiday promotion, our readers can enjoy a 15% off discount by using the code STARTUP15 which will be valid from December 6 to December 18, 2021. InFocus Canada is a Canadian-based small business whose mission is to raise money for charity and showcase incredible photography through sustainable fashion.
They produce beautiful fashion scarves made entirely from post-consumer recycled plastic bottles that are soft and flowy, and display images from renowned professional photographers—creating a wearable piece of art. Each photographer chooses a charity and they donate 10% of all sales to charity. Learn more about InFocus Canada on their website, or give them a follow on Instagram and Facebook.
Support small businesses: InFocus Canada (15% off discount with free shipping in North America for orders over $100)
Six Soothing Skincare Sets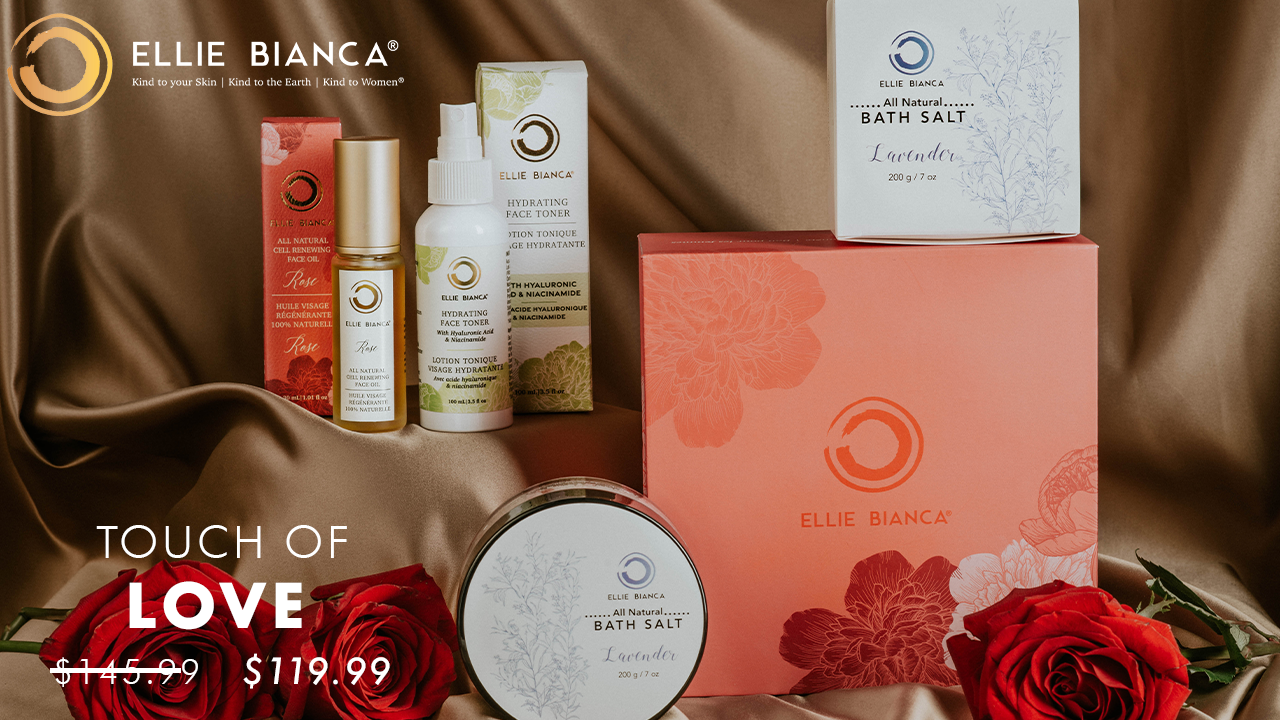 Give yourself and your close ones the gift of all-natural, ethical, and effective skincare this holiday season with the Ellie Bianca Luxe Holiday Gift Sets that are up to 25% off! Ranging from bath salts, face serums, and hand soaps, find the perfect skincare set while supporting an organization that uplifts women entrepreneurs.
Founded by Evelyne Nyairo, Ellie Bianca is a holistic skincare line that cultivates, sustains, and empowers women through sustainable business practices and fair trade. The key ingredients used in their formulations are hand-selected for their purity and procured directly from women-run co-ops in Africa. Additionally, Ellie Bianca also offers the Ellie Bianca Woman Scholarship for single mothers in Canada who are pursuing post-secondary education to empower and contribute to a brighter future through education and business.
Support small businesses: Ellie Bianca Holiday Bundles ($25-$300, with 25% off and free shipping on orders over $75 in North America)
Seven Pouches of Protein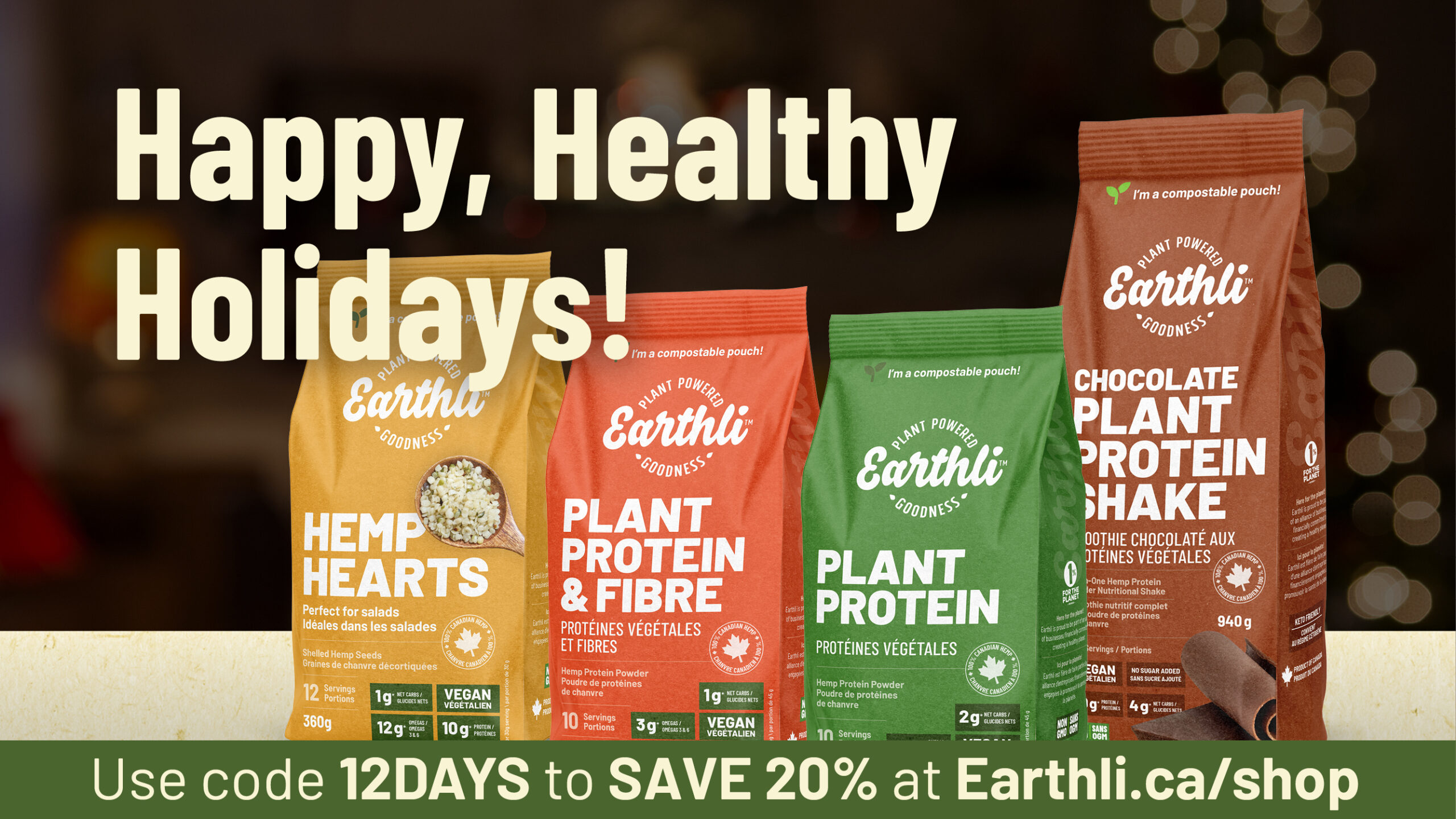 Just because it's the holidays doesn't mean health goes out the window. Stay healthy and happy this season with Earthli's tasty, 100% Canadian-grown and produced plant protein products in their new compostable pouches. Save 20% when you use the code 12DAYS in their online shop until January 7, 2022.
Earthli is a 100% Canadian-owned producer that offers sustainably grown superfoods. Their mission is to promote a healthy lifestyle with a planet-friendly approach. One of their key ingredients is hemp which is a hearty, pest-resistant crop that removes the need for pesticides and herbicides. Hemp also provides protein and nutrients in a sustainable fashion that is far superior to traditional animal-based products. All of the hemp used in Earthli products has been grown by trusted farmers on Canada's east coast. Choosing Earthli plant-based products is a win for the planet!
Support small businesses: Earthli Plant Protein Products ($12-$46 with free shipping on all orders over $100)
Eight Revitalizing Essential Oils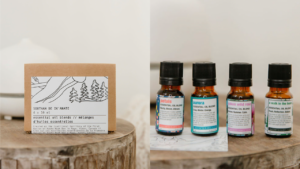 Artwork by @littlesalmonwoman
Did you know that Soothan de ik'anate means to "take care of yourself" in Northern Tutchone? Put your money toward supporting Indigenous communities in Canada while also gifting yourself and your precious ones an essential oil giftset! Each giftset comes with four essential oils and with your purchase of this giftset, you'll be supporting the yukon soaps company in their mission to empower and nurture Yukon's Indigenous communities.
Proceeds from each giftset go directly into the home-community of Mayo to support initiatives that include training Indigenous youth in traditional-medicine, small business skills development, language revitalization, and financial donations that go to local charities for Indigenous cultural revitalization. There is so much goodness in this single purchase.
Support small businesses: Soothan De Ik'Anate Essential Oil Blend Gift Set ($80)
Nine(ty) Fresh Toothpaste Tablets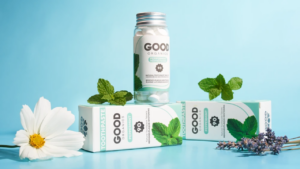 Brushing your teeth is an important daily ritual for healthy teeth, but what if we told you that you can save time, water, and money while keeping your pearly whites shiny and be more eco-friendly? Good Organics' Toothpaste Tablets are naturally derived, convenient, and kind to the planet while introducing a new way to brush.
Co-founded by Semiahmoo First Nation man Garrett McMartin and Gary Beesley, Good Organics is fully committed to providing natural, toxin-free, zero-waste solutions to real world problems such as consumer waste and environmental destruction. With a passion for health and longevity, their unique formula does everything you want—cleans, whitens, remineralizes, repairs defects, prevents decay, and leaves you feeling refreshed.
Support small businesses: Peppermint Toothpaste Tablets ($18 for 90 tablets, with free shipping on orders over $30)
Ten Ripe Produce Boxes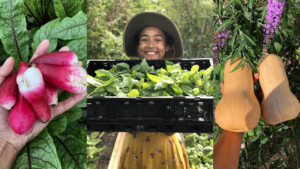 This one's for you, Ontario! Looking for a fantastic gift for your foodie friends while also supporting Canadian BIPOC entrepreneurship and youth? Sundance Harvest offers produce available through their 4 season Sundance Box where you receive a weekly box of fresh and organic vegetables for 10 weeks. All produce is produced by 100% BIPOC owned farms.
Founded by Cheyenne Sundance, she is a self-taught farmer out of necessity due to the lack of equity centered farms in Ontario and one of the 2021 finalists for the CANIE Arthur J.E. Child Foundation Youth Impact Icon Award. Stemming from her love of the land and a determination for equity in agriculture, Cheyenne founded Sundance Harvest to provide resources, knowledge, and guidance for youth who are marginalized within the food system to start their own food and land sovereignty movements, create their own urban farming practice, and eradicate institutionalized racism within the food system.
Support small businesses: Sundance Produce Box ($350 total; $30 per week)
Eleven Indigenous Artworks and Design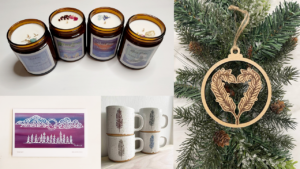 Your search for a cozy gift ends today with Patrick Hunter Art & Design's holiday promotion! See his marvellous artwork on holiday cards, limited edition ornaments, mugs, and candles. Additionally, running from December 1 to 31, use promo code HOLIDAY241 for their BOGO free promotion on all prints.
Based in Toronto, Patrick is a 2 Spirit Ojibway artist, graphic designer, and entrepreneur whose favourite holiday is Christmas. With the goal of raising awareness of Indigenous culture and iconography, his artwork greatly stems from his Ojibway roots. In his pursuit of creating a positive future for his people, he has become renowned for his Woodland art style and has become the first Artist in Residence for the Prince's Trust Canada, a royal charity that aides in the reclamation of Indigenous languages in Canada.
Support small businesses: Patrick Hunter Art & Design Holiday Promotion ($25-$100)
Twelve Fresh and Clean Seafood Cans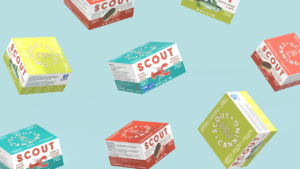 Need to cook up a storm this holiday season? Scout's got you covered. Have their exquisite and environmentally-conscious seafood delivered straight to your door or find a store near you. But that's not all, save yourself time and search through their array of recipes for an unforgettable meal.
Scout's mission is simple: to become the most trusted seafood brand in North America. How are they achieving this? By ensuring their products are both responsibly and regionally sourced, and culinary forward. Scout is a Certified B-Corp Pending and proudly a 1% for the Planet member, meaning every sale re-invests into climate action projects. By leading as the first 100% sourced US and Canada seafood cannery, Scout works directly with fisheries and sustainable farms coast to coast. But sustainability doesn't come second to taste; each recipe has been developed by their Co-founder and acclaimed Chef, Charlotte Langley.
Support small businesses: Scout Seafood Packs ($30-$60 with free shipping on orders over $75)
---
That's it! This is just a small sliver of small businesses in Canada. We encourage you to think local this holiday season and gift your loved ones a gift made with love. Happy holidays from everyone at Startup Canada!