About Startup Ottawa Valley
Who we are
Startup Ottawa Valley is led by the Upper Ottawa Valley Chamber of Commerce, representing member businesses and organizations in rural Renfrew County, Ontario.  Our mission is to support our rural members through networking and event recognition ceremonies which showcase and highlight the diverse and innovative businesses and entrepreneurs in our community.  In addition, the Upper Ottawa Valley Chamber of Commerce is a resource that shares local, regional and provincial information with its members in order to help businesses connect with services and partners that can assist businesses with sustainable growth and development.  Joining StartUp Communities provides our rural businesses with an unlimited and vast network of professional expertise in all aspects of business development.
Startup Ottawa Valley looks to leverage and promote the skills and resources available through Startup Canada to help advance our member rural businesses to succeed in an ever-changing, competitive marketplace.
Community Leader
Christine Mitchell
Christine is the Chair of the Membership Committee for the Upper Ottawa Valley Chamber of Commerce and the Economic Development Officer for the Town of Petawawa.  She works with and supports the local business community and entrepreneurs to establish, develop and grow their businesses.
Christine has over 30 years of experience working in both private and public sector businesses.  She is passionate about supporting and building strong communities through engagement, asset development and grassroots initiatives.  Christine is native to rural Ottawa Valley and is invested in seeing its communities evolve.
Christine believes that the network of knowledge and collaboration available through Startup Canada and its partner communities will provide our small rural businesses with generational appropriate resources and support that can only foster vibrant, healthy and connected communities.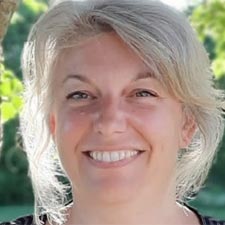 Community Leader
Jodi Bucholtz
Jodi is the Vice President of the Upper Ottawa Valley Chamber of Commerce. She collaborates with the team of dedicated volunteers and professionals on the Chamber Board to establish goals and objectives and deliver on these expectations through activities and events that support business members in the Ottawa Valley.
She has over 15 years of experience working in higher education at college and university campuses with a dedication to seeing students succeed. That passion extends to helping ensure that rural communities grow and thrive, having lived and worked in Ottawa Valley for the majority of her life. Jodi is eager to connect with community partners who want to be part of strengthening our community by integrating and serving our business leaders.