About Startup Collingwood
Who we are
Startup Collingwood is led by Collingwood Foundry, a coworking space and community hub for entrepreneurs in Collingwood and beyond. They have a strong focus on building community and connection to support the growth of their members' businesses whether that's through access to work space, meeting space, mentorship, networking, programming, events, or funding.
Community Leader
Emily Knight
Emily has built her career in a variety of roles ranging from founder, program manager, community builder, mentor and mentee. She strives to build meaningful and trust-based relationships.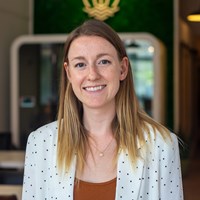 Community Leader
Brandon Collinwood
Brandon is an entrepreneur and community builder with over 18 years of experience in marketing, web development, graphic design, mobile and online application development. He has experience working with clients internationally in a wide range of sectors from startups to Fortune 500s. Entrepreneur supporting other entrepreneurs through all stages of their business.